Main Page
Church Events
Stafford Township Historical Society
Historic Baptist Church Events & Wedding Details
---
The historic Baptist Church is available for weddings, christenings, memorial services, and meetings!
Please download the church use agreement. for more information,
and also read our list of church frequently asked questions.
Browse pictures of the church as well as the church schedule below.
---
2019 Schedule
May 4, 2019: Touch a Truck, Manahawkin Lake Park
May 18, 2019: Wedding
Jun 4, 2019: DAR Meeting
Jun 8, 2019: Founder's Day, Manahawkin Lake Park
Aug 10, 2019: Manahopkin, Manahawkin Lake Park
Aug 17, 2019: Vow renewal ceremony
Sep 7, 2019: Irishfest, Manahawkin Lake Park
Sep 15, 2019: Wedding
Sep 21, 2019: Maker's Fest, Manahawkin Lake Park
Oct 5, 2019: Wedding (tentative)
Oct 12 & 13, 2019: Fall Wine Festival, Manahawkin Lake Park
Nov 16, 2019: Wedding
---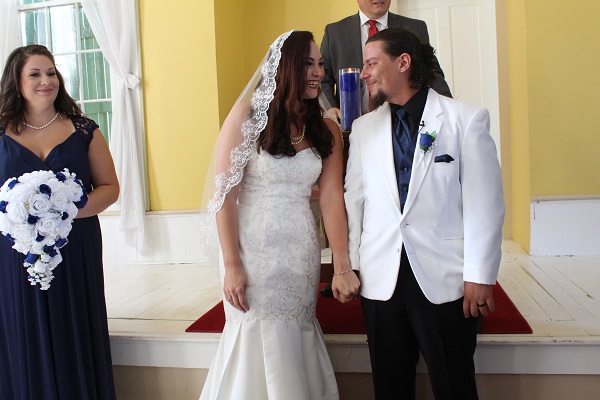 ---
The Stafford Township Historical Society received an operating support grant this year (July 2014 to June 2015) from the New Jersey Historical Commission, a division of Cultural Affairs in the Department of State, administered by the Ocean County Cultural & Heritage Commission.
If you would like more information on these events, please contact us at mailto:sths@telecottage.com

This Site is maintained for the Stafford Historical Society by: TeleCottage, Inc.
55 North Lakeshore Dr, Manahawkin, NJ 08050
phone: 609-978-0617